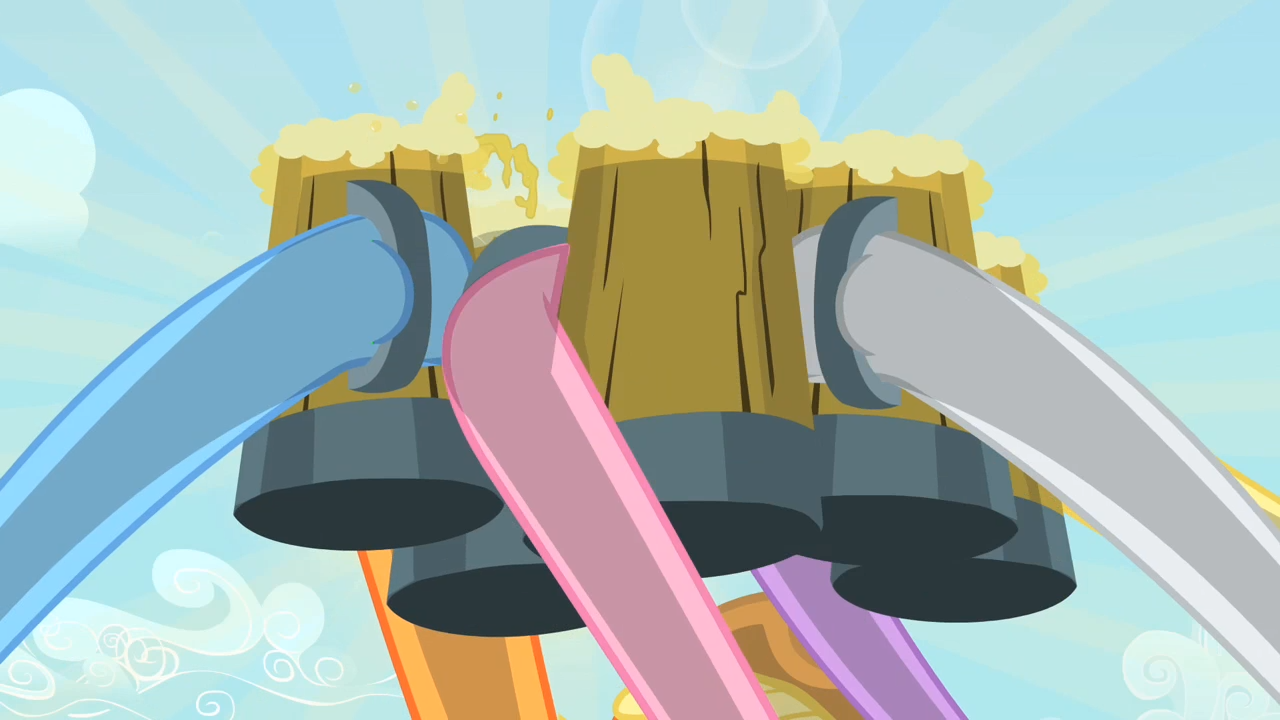 Dear Readers,
I hope you all enjoyed whatever you may or may not have just celebrated. I was surprised to find that I did enjoy my Hearth's Warming for a change, I was also surprised to see the electric fireplace that has all the fancy lights to be turned on. But now it's time to looks towards the new year, which to most of us should be 2015, but for some cultures and religions that number will be different.
I'm sure most of you have fun plans for the new year, probably involving a lot of booze during your parties. I currently don't have a plan for New Year's Eve, but chances are I'll be joining Nathan's family for their party. But I have plans for 2015, most of them are reasonable plans, one is a bit far-fetched, and the other is just plain silly.
Most of my plans aren't the usual clichés that you hear over the New Year, I'm not going to get fit, I'm already there, I'm simply going to maintain my fitness, I'm going to try and save my money, but I have an expensive hobby, so I'll be stocking up on Amplifiers and customising my Lodestone Electric Standard S.
The final cliche is on my list, it would be nice to get a girlfriend, but it would be nicer if I could keep her for more than four days this time, however, that isn't my priority. This year my priorities lie with my band, We all want to start performing, but as it stands we currently can't rehearse, and we are now a member down.
I don't know whether or not I have mentioned being in a band before, but I have been for awhile. We're called Reincarnated Love, named after a song by one of my favourite artists: Nekromantix. We currently have three out of four members, a Facebook page with very little on it, and a Soundcloud page with a very bad recording of Monster Mash.
Self advertising aside, we currently rehearse at Nathan's house, usually just me and him. We plan on sorting out the garage so we can set up my drum kit, and then have all three of us rehearsing together, and we can also then have our drummer practice alone, because as it stands he hasn't drummed in a long time, and he has nowhere to play on a kit.
That is the first step, step two is to move our rehearsals over to a place called Riff Factory, where we can have longer (and louder) rehearsal sessions, and when we're ready, we can even record an EP, which is currently our biggest goal, to get an EP recorded and uploaded to a website called ReverbNation.
After that we can start gigging, which is the ultimate objective for 2015. We don't mind gigging a man down, but we do also plan on recruiting a rhythm guitarist to help thicken up our sound. So if you ever happen to see a sign outside a pub in Staffordshire saying "Reincarnated Love Tonight Only" or something along those lines, and you enjoy hard rock, punk and grunge, please check us out.
As I mentioned in the second paragraph I do have a very silly idea for 2015 which sounds like far too much fun, but I'll probably get bored of it very quickly, or slip up a few too many times. The idea was to try and talk in 3rd person for the whole year, and make a very annoying habit out of it, but I know it would be a very bad idea if I do end up making a habit out of it.
Anyway, I wish you all the best for 2015, and I have to ask, what are your New Year's Resolutions?